All Goods Guaranteed to be First Class . . .
That was the original slogan of the old Mercantile & General Store that once operated inside the Murphy's building. In the 1890's, owner J.I. Gardner was known for selling provisions that people from all over would come and buy. Well, with times as they are right now, we're temporarily bringing this service back. We will be offering daily staples like rice, milk and cheese to the community that can be picked-up outside our building. These are uncertain times, but what is certain is that we are here for the community we love. We'll get through this together with mutual support and compassion. We look forward to serving you.
Please call in your orders at 928.445.4044 or order online using the button below.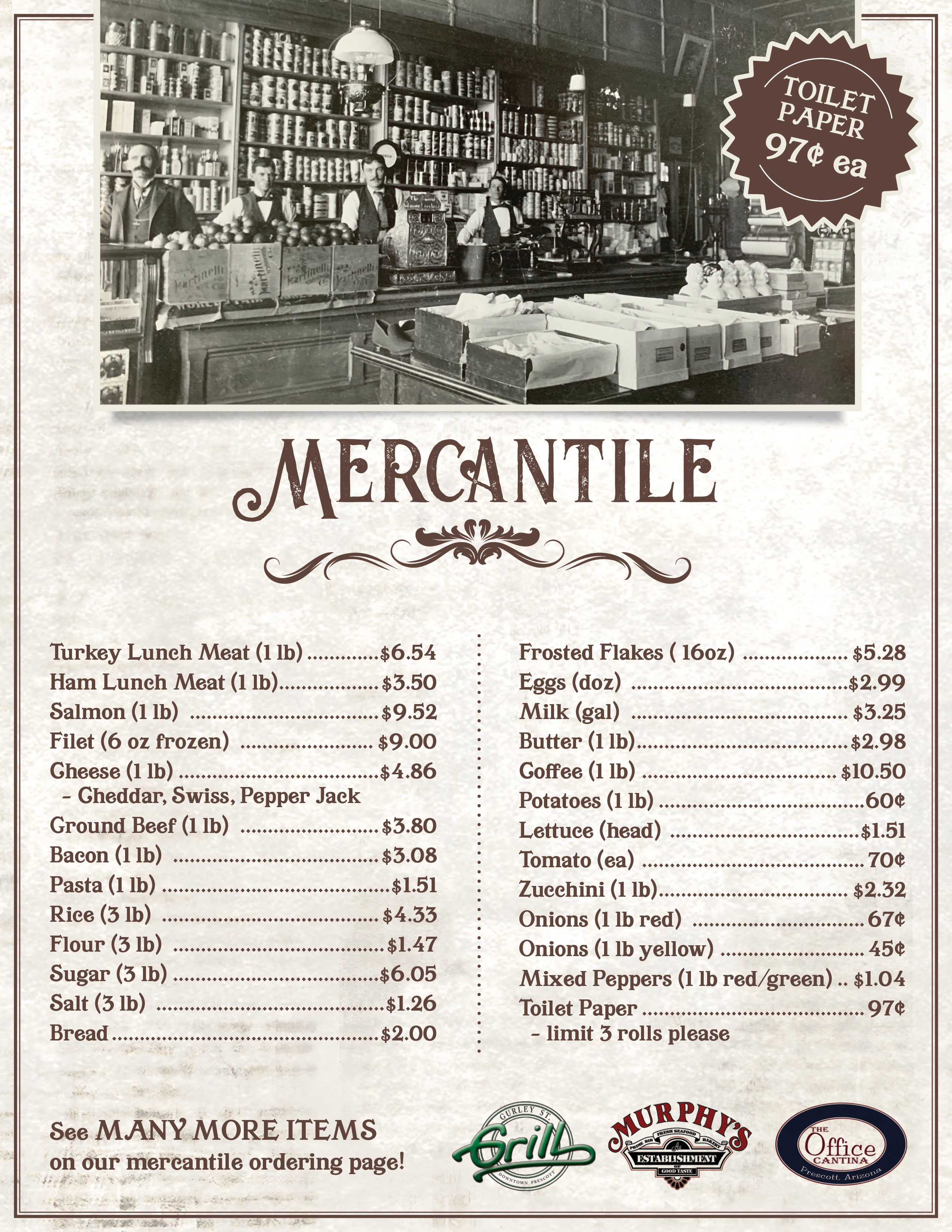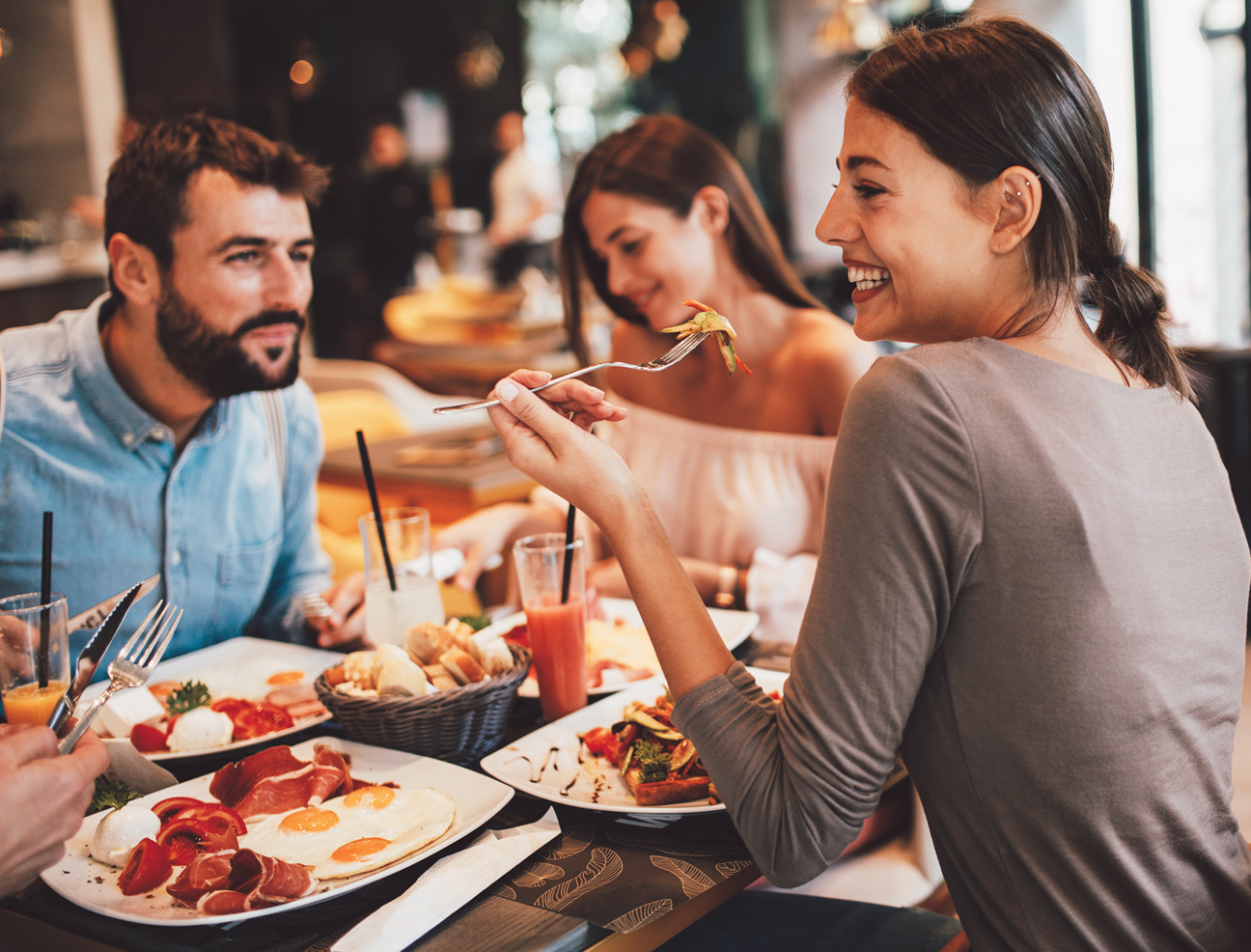 Join us for Sunday Brunch from 10am to 3pm
Best Happy Hour in Prescott: Daily from 3-6 PM, excluding holidays and special event days
Ask about our specially baked in-house desserts!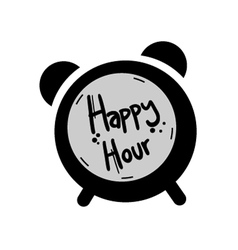 Looking for a place to get happy? Then you've found it with Prescott's favorite happy hour place! It's even better with 1/2 price appetizers and great savings on drinks! Get in here and let's get happy together!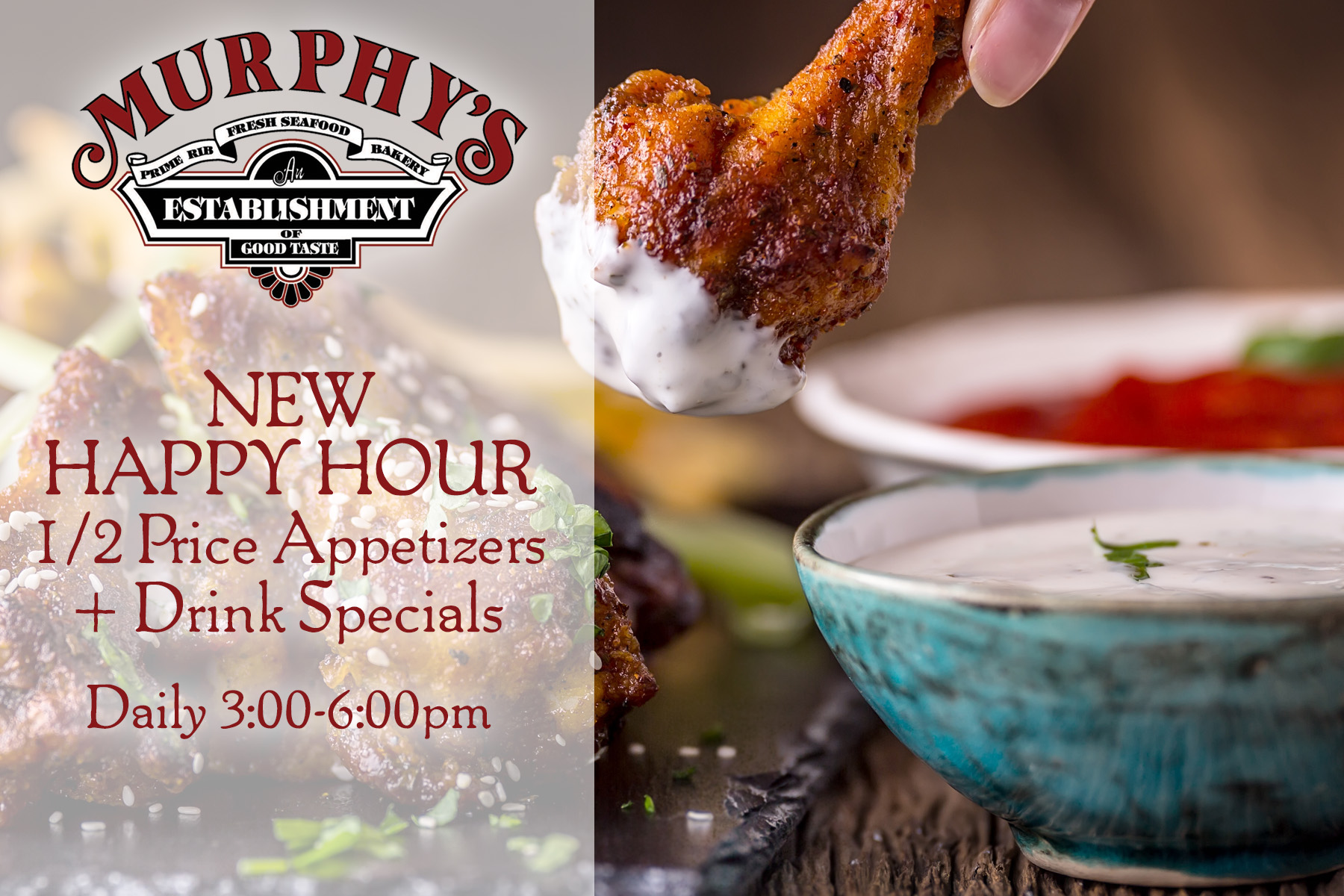 Murphy's historic landmark building was a Mercantile & General Store in the 1890s. Back then, owner J.I. Gardner promised:  All Goods Guaranteed to be First Class. Today, Murphy's continues this legacy of quality, serving only the finest, chef prepared dishes. Enjoy sophisticated lunches, delectable dinners and relaxing Sunday bunches in an elegant, historic setting. In keeping with the original structure's purpose, we've added charming antiques throughout the space. Take a seat at our gorgeous, century-old mahogany bar for our Happy Hour. Murphy's is also the place for your special occasions, from anniversaries to birthday gatherings. Reserve one of our two private meeting rooms for your private party. Or celebrate with your guests in our special mezzanine area that overlooks the restaurant. With impeccable food, gracious service and the ambiance of yesteryear, life's moments are more memorable at Murphy's.